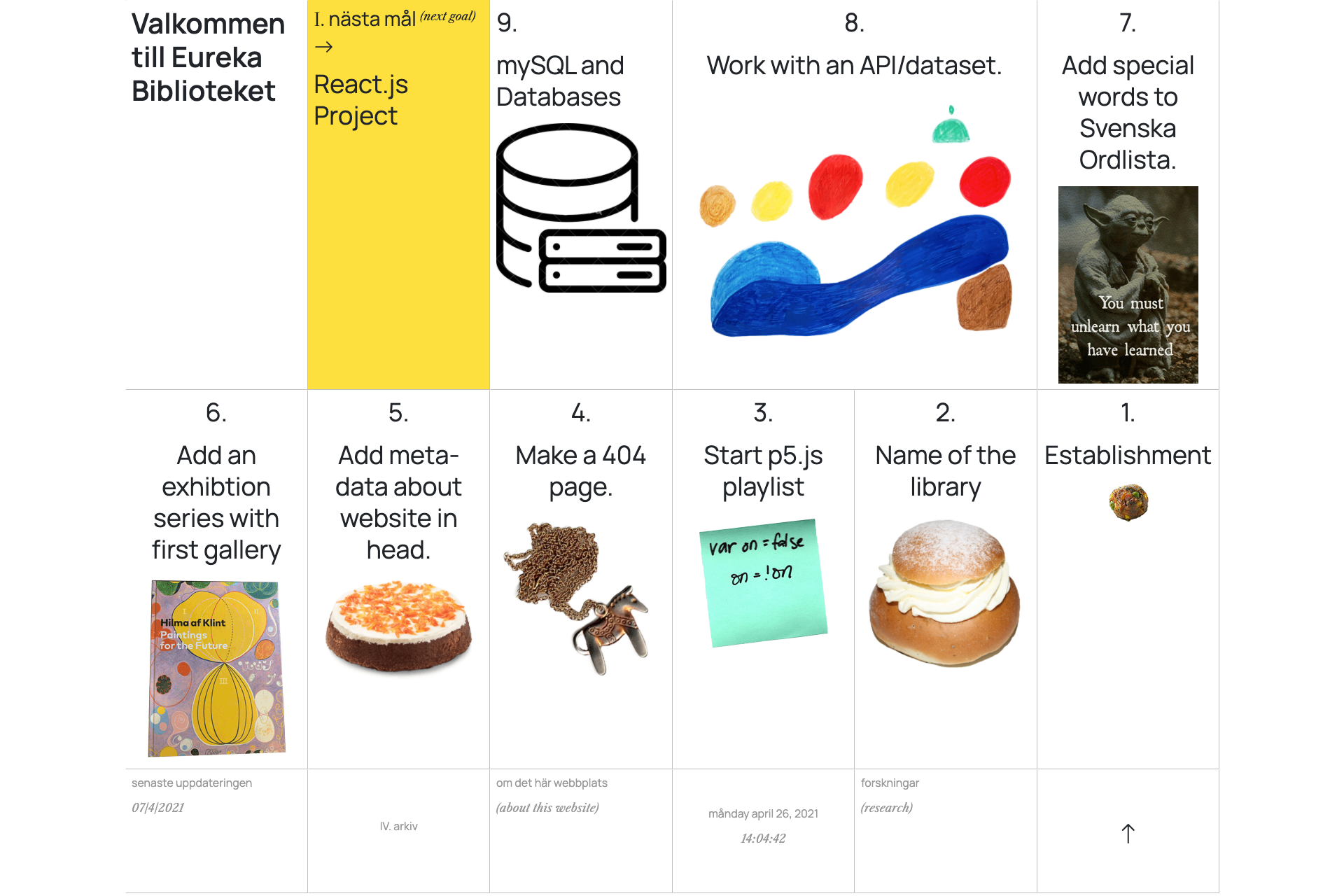 EUNIECE HARRIS
(she/her)
eunieceharris.com
instagram.com/eulaquinne
harrisem2@vcu.edu
A personality trait that I want to improve on is being better at following through even when the task is huge. If I'm having trouble with a tough subject such as programming or language, specifically the Swedish language, the battle to persist through it is at a minimum tumultuous. As a result, this frustration inhibits my ability to learn and comprehend, which in turn leads me to interrogate the nature of learning.

This project seeks to illustrate learning these two things. The Eureka Biblioteket is a collection of goals that will serve as land-markers, guiding me towards my desired career in web development and fluency in Swedish. To accomplish these goals, a website has been made. As it grows complex over time, the website will showcase its evolution. I hope to convey the rewarding benefits of commitment and the visual display of learning as time goes by.

To accomplish this, a single website is developed that shows a vast collection of topics learned, whether it be web development or Swedish related, through a library shelf type format that is anecdotal and informative. Also, I want to tell the story of how I learned web development through creative means in a way that was accessible and exciting for me.