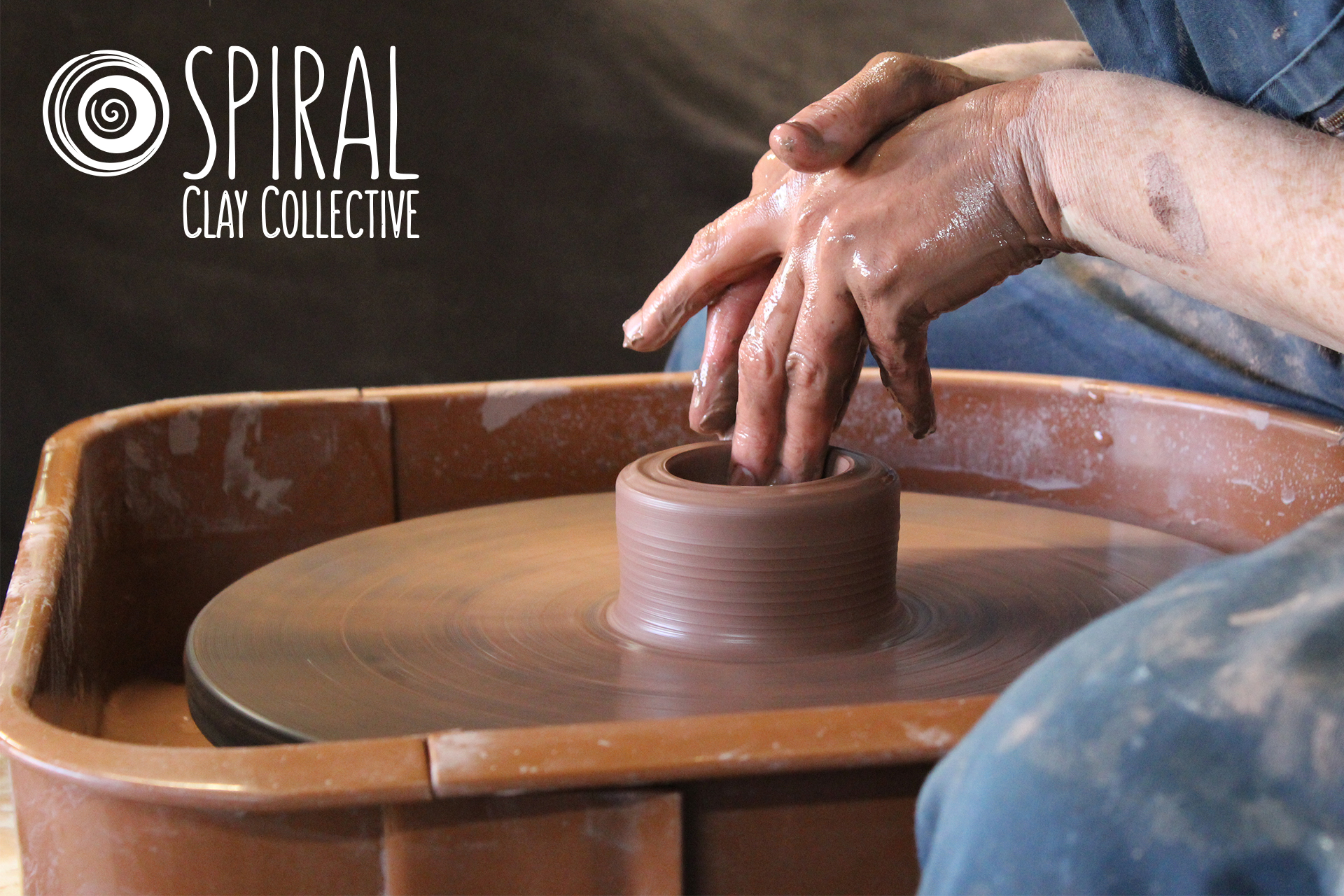 EMMA UMBERGER
(she/her)
emmaumberger.com
instagram.com/emmaumbergerart
umbergerel@vcu.edu
Community, support, and the sharing of knowledge is built within a studio setting and is extremely important to artists. Spiral Clay Collective is a communal studio with an accompanying online platform, formed to facilitate the creation and sharing of work and resources through the lens of collaboration and craft. The physical studio space of Spiral Clay Collective was built as the foundation with the goal of freely sharing information, technical and otherwise, and to achieve a supportive environment where care for each other comes first and sets a positive foundation for working through the growing pains of the constantly evolving artist.

The current stage of this project focuses on the continuation of these ideas through the design and creation of a brand identity and online platform for Spiral Clay Collective. The aesthetics of the identity aim to communicate the handmade nature of the work and the feeling of community that Spiral creates and promotes. Through this platform the collective intends to share their process and ideas with a larger audience. Follow along with this ongoing project at

spiralclaycollective.com

or

@spiralclayclaycollective

on Instagram.