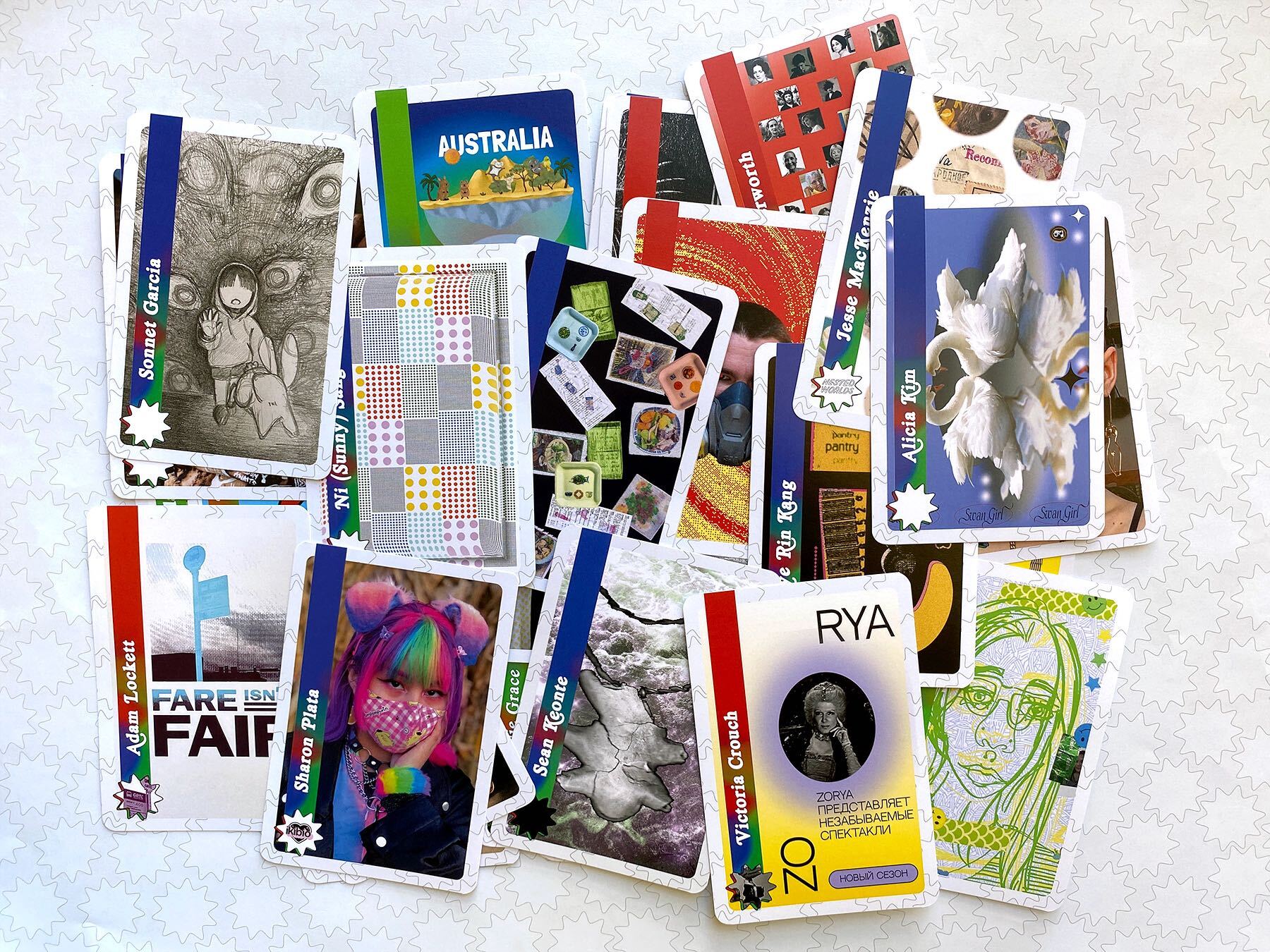 The 2021 Senior Show Exhibition Catalog

is a pack of trading cards, each featuring a member of the class and their thesis work. Shuffle through them to see what our Variety Pack contains.

Each pack contains 48 cards wrapped with a commemorative exhibition poster. Packs are contained with a rubber band and packaged in a silver mylar envelope. Each pack comes with an assortment of three Variety Pack stickers.